Specialized Treatment for Early Psychosis (STEP)
Contact Details
2616 South Clack
Abilene, TX 79606

Phone: (325) 690-5100
24-Hour Crisis Hot Line: (800)758-3344

What is Psychosis?
Psychosis is a symptom of mental illness. People experiencing psychosis may hallucinate or exhibit signs of paranoia, delusions, and disorganized thoughts and behaviors. For example, a person experiencing psychosis may:
Hear voices that only they can hear
See something that only they can see
Believe they have special powers
Be suspicious of others
Have trouble thinking clearly or
concentrating
Sometimes, psychosis can be a symptom of a mental illness such as depression, bipolar disorder, schizoaffective disorder, or schizophrenia. There are many possible causes of psychosis, including physical or mental illness, substance misuse, stress or trauma. Psychosis can affect any person, across all socioeconomic and ethnic groups. First Episode Psychosis describes the first occurrence of psychosis in people in their late teens to mid-twenties. About 100,000 people experience psychosis each year.
Download the Program Guide Here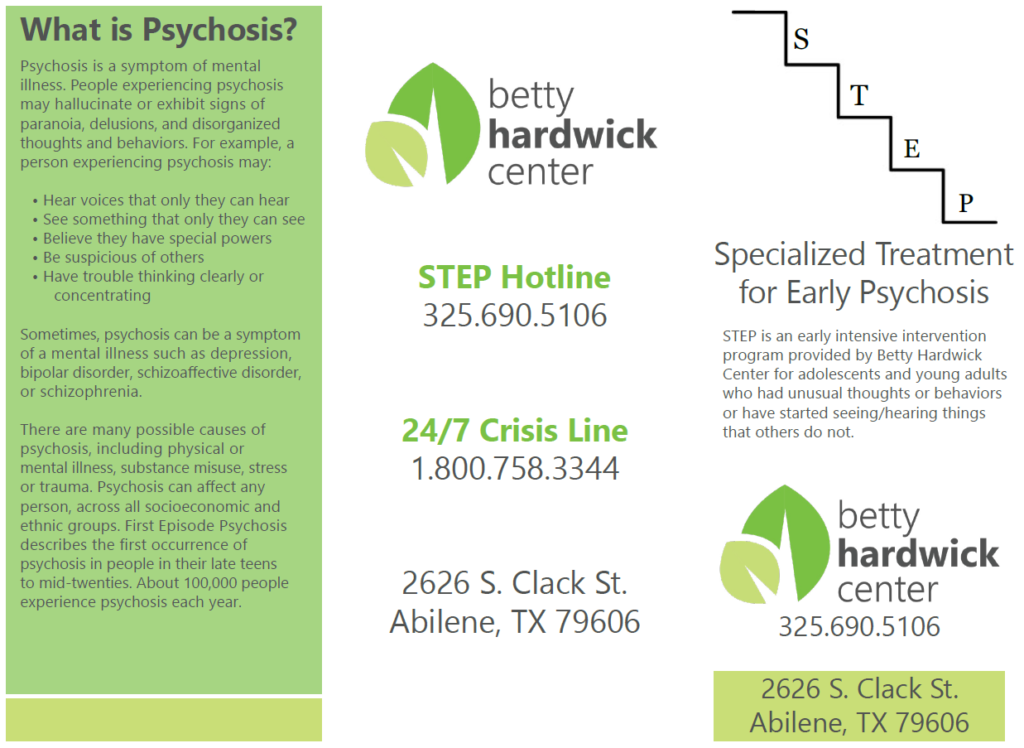 Meet the Team
Your Coordinated Specialty Care Team includes Case Manager/Skills Trainer, Peer Specialist, Supported Employment/Education Specialist, Certified Family Partner, Program Supervisor, and Team Leader.