Veterans Services
Contact MVPN
Address:
765 Orange Street
Abilene, TX 79601
Call Today:
325.670.4818
325.670.4817
MVPN – Military Veteran Peer Network
MVPN serves to connect Service members, Veterans and their families (SMVF) with local, state or national support organizations. The cornerstone of MVPN is its team of trained volunteers, many of whom have a military background or comparable life experiences.
MVPN trains individuals in peer support and mental health awareness in order to advocate and care for SMVF.
SMVF can meet one-on-one with the Peer Service Coordinator, participate in confidential peer-to-peer support groups and receive information about additional mental health resources.
Contact: Ann McKee
Veteran Counselor Program
The Veteran Counselor Program brings services to Veterans, Active Service Members and their families those in rural areas, regardless of discharge status or ability to pay. This program involves face-to-face contact with a Licensed Professional Counselor experienced in military-related trauma.
This program includes couples therapy, and the use of evidence-based therapeutic practices such as Cognitive Processing Therapy (CPT), and/or Eye Movement Desensitization and Reprocessing Therapy (EMDR).
Veterans Counselors are experienced in military culture and military-related traumas. They are trained and certified by the Texas Veterans Commission.
MVPN Peer Service Coordinators and Veteran Counselors will travel anywhere within Callahan, Jones, Stephens, Shackelford, and Taylor Counties to meet with clients and potential clients. To access this service, or for more information, call 325.670.4818 or visit our 765 Orange St. location in Abilene.
Read more about MVPN here: http://www.milvetpeer.net/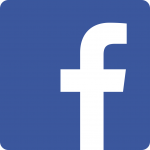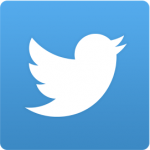 Visit us at our Peer Center location!
765 Orange Street
Abilene, TX 79601
phone: 325.670.4817