Substance Use Disorder Treatment & Recovery
About the Program
Betty Hardwick Center's Substance Use Disorders (SUD) program is designed to provide the best evidence-based, trauma-informed, community-based treatment services to men and women who are struggling with both mental health conditions and substance use disorders. Our goal is to provide a caring treatment environment and a platform of healing that enables our clients to achieve stabilization of mental health conditions, maintain long-term sobriety, recovery, and positive life changes.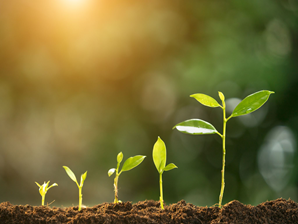 Population Served
The Substance Use Disorder (SUD) program provides services for adults who have been diagnosed with co-occurring psychiatric and substance use disorders. The individual will receive treatment for their mental health disorder and substance use disorder simultaneously. The outpatient program is designed to meet the needs of individuals who do not require the more structured environment of residual inpatient treatment to maintain sobriety. The three-month program will provide individual and group counseling, family sessions, and referrals to community support programs/inpatient residential treatment when needed.
*In the future, we have plans to offer ambulatory detox services, medication assisted therapy and youth-based recovery services.
Eligibility/Referrals
Betty Hardwick Center will provide a thorough evaluation of individuals to determine the most appropriate course of treatment.
Qualified staff will complete a full initial eligibility screening during intake utilizing the DSM-5 to determine a substance use disorder diagnosis. If the initial eligibility screening indicates substance use issues with a co-occurring mental health diagnosis, they will be referred to Betty Hardwick SUD outpatient recovery services program. Individuals who are assessed as needing a different level of care will be referred for assessment and referral to our OSAR (Outreach, Screening, Assessment, and Referral) partner, Abilene Recovery Council.
For individuals that are currently in services with Betty Hardwick, their current case manager can complete a referral if the individual is agreeable to participating in substance use services, or the client and/or case manager may contact staff within the substance use program to initiate the referral process.
Community Agencies may refer individuals to complete intake at the Betty Hardwick Center and/or contact program staff directly. Information and consents may be shared via Clinical Management for Behavioral Health Services (CMBHS) Betty Hardwick Center SUD.
Purpose
Individuals completing the Betty Hardwick Center's Substance Use Disorder Program will work toward becoming stabilized in their recovery practices; be able to understand and manage triggers and emotions related to substance use; and have a set of tools to help them with anger, depression, anxiety, emotions, social interactions, family relationships and other aspects in their daily life. Upon discharge from the program, individuals will no longer require on-going support from our outpatient program as they maintain their recovery through community support.
Program Staff