Mental Health First Aid (MHFA)
MHFA Coordinator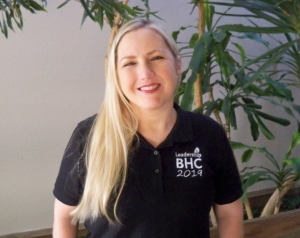 Meet our MHFA Coordinator, Sandra Lang! She can answer all of your questions related to our Mental Health First Aid courses.
phone: (325) 691-2061
email: slang@bettyhardwick.org

Upcoming Courses
Mental Health First Aid is an 8-hour course that teaches you how to identify, understand and respond to signs of mental illnesses and substance use disorders. The training gives you the skills you need to reach out and provide initial help and support to someone who may be developing a mental health or substance use problem or experiencing a crisis.
---
Adult Curriculum (click the date to sign up)
OCT. 22 (in-person session, masks are required for entry, social distancing will be in effect)
NOV. 5 (virtual session – registration is closed)
NOV. 17 (registration is closed)
---
Youth Curriculum
NOV. 23 (registration is closed)
NOV. 24 (registration is closed)
Click here for other courses offered in your area and registration information
Please continue to check our website and Facebook page for updates!
CEUs: Eight (8) clock hours — none for ethics — offered for LPC, SW, and LCDC students.
Why Mental Health First Aid (MHFA)?
Most of us would know how to help if we saw someone having a heart attack—we'd start CPR, or at the very least, call 9-1-1. But too few of us would know how to respond if we saw someone having a panic attack or if we were concerned that a friend or co-worker might be showing signs of alcoholism.
Mental Health First Aid takes the fear and hesitation out of starting conversations about mental health and substance use problems by improving understanding and providing an action plan that teaches people to safely and responsibly identify and address a potential mental illness or substance use disorder.

What is Mental Health First Aid?
Mental Health First Aid is a groundbreaking public education program that introduces participants to risk factors and warning signs of mental health problems, builds understanding of their impact, and overviews common treatments. Mental Health First Aid is a live training course, which uses role-playing and simulations to demonstrate how to assess a mental health crisis; select interventions and provide initial help; and connect persons to professional, peer and social supports as well as self-help resources.
Mental Health First Aid allows for early detection and intervention by teaching participants about the signs and symptoms of specific illnesses like anxiety, depression, schizophrenia, bipolar disorder, eating disorders, and addictions. The program offers concrete tools and answers key questions like "What can I do?" and "Where can someone find help?" Participants are introduced to local mental health professionals and resources, national organizations, support groups, and online tools for mental health and addictions treatment and support.
Mental Health First Aid demystifies mental illnesses and gives participants the capacity to obtain, process, and understand the health information and services needed to make appropriate decisions and seek care. Read more about the program in our latest edition of National Council Magazine.
Reach and Audiences
More than 1 million people across the United States have been trained in Mental Health First Aid by a dedicated base of more than 12,000 Instructors.
Mental Health First Aid has been taught to a variety of audiences, including: health, human services, and social workers; employers and business leaders; faith community leaders; college and university staff and faculty; law enforcement and public safety officials; veterans and family members; persons with mental illness-addictions and their families; and the general public. New York, Philadelphia, Washington, DC and other major cities and counties have adopted Mental Health First Aid as a proven strategy to engender healthier communities by training large groups of public health and public safety workers, government and social services staff, and other caring citizens.