"Breathe Easy" Event November 19th
FOR IMMEDIATE RELEASE
November 11, 2015
"Great American Smokeout" Celebration
(With Photo Op)
Abilene, Texas – The Betty Hardwick Center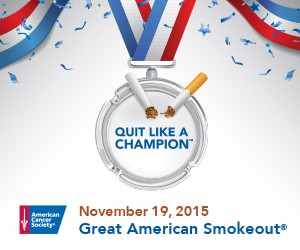 (BHC) will celebrate the 2015 "Great American Smokeout" on November 19th at 2 p.m. with a "Breath Easy" bubble blowing event on the front steps of the Center. This date marks one year since all Betty Hardwick facilities officially ended tobacco use on their properties, with the "Taking Texas Tobacco-Free" initiative.
The "Breathe Easy" event will feature BHC clients and staff who have successfully quit or reduced tobacco use through the "Taking Texas Tobacco-Free" initiative. Following the bubble blowing celebration, attendees are invited to enjoy refreshments in the board room. CEO Jenny Goode will be on hand for media.
Taking Texas Tobacco-Free is funded by the Cancer Prevention Research Institute of Texas. The project provides assistance to the Local Mental Health Authorities (LMHAs) across the state, in their efforts to become tobacco-free.
Tobacco use leads to 17 different types of cancer, and is linked to 90% of lung cancer deaths. Increasing tobacco cessation is critical to the advancement of cancer prevention in Texas, especially among segments of the population with higher than average tobacco use rates, including persons with mental illness and their care providers at community mental health clinics.
###
For additional information about this event, please contact Ellen Summey via email at esummey@bettyhardwick.org or at 325-690-5105.

Categories: News