"Helping Our Veterans"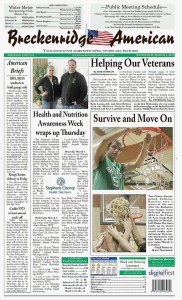 The Abilene Region Military Veteran Peer Network (MVPN) is reaching out to vets in Stepens county.  Services are offered on the first Wednesday of each month at the Betty Hardwick Center, located at 1612 W. Walker.
"We just want local and area veterans to know that we are here for them and are willing to help them through stages of their lives," said MVPN Peer Coordinator Glen McGraw, who is also a veteran.
For more information about MVPN, call 325-670-4817, or email gmcgraw@bettyhardwick.org